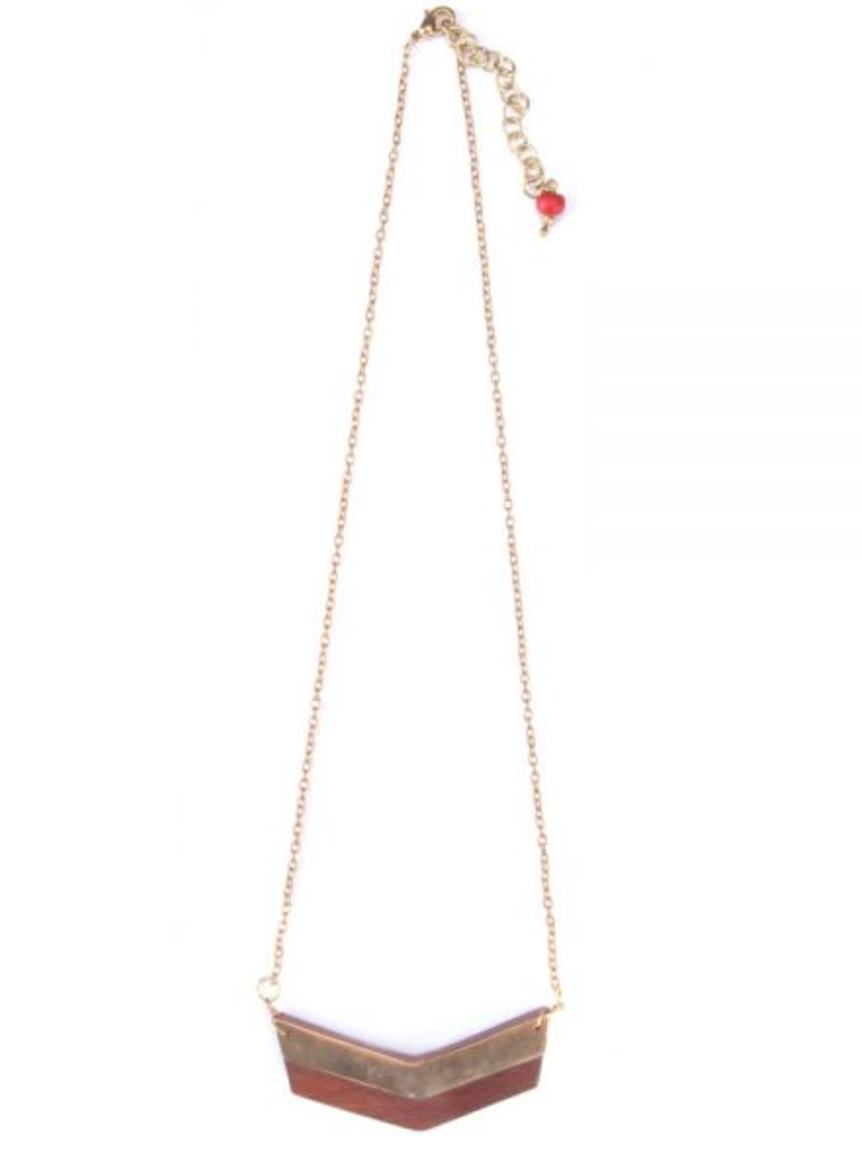 Point of View Necklace
Regular price $26.00 Sale
From our point of view, this necklace is wooden gold! Oh how we love the mix of mediums in this pretty little piece! Handcrafted out of upcycled wood and goldtone-plated brass.
Measures 10"-12.75" hanging length.
---
Handcrafted in a fair trade artisan cooperative in India.  Sourced from Mata Traders. Check out more about Mata on our "Shop Causes" page, "Fashion a Better World".