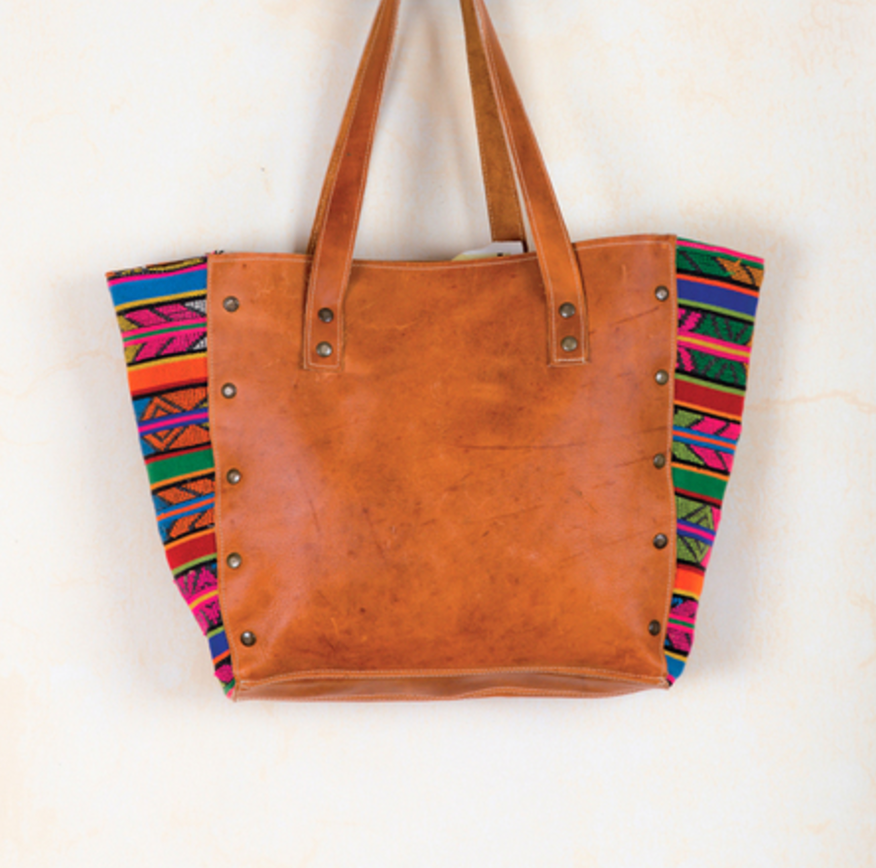 Boho Stud Tote
Regular price $160.00 $130.00 Sale
The Boho Stud Tote combines vivid geometric fabric with rugged leather to create the perfect boho luxe carry-all for Fall.  This beautiful and durable tote is made from recycled skirt fabric and buttery soft distressed leather fastened with brass studs; it features an interior zippered pocket and comfortable straps.
*One-of-a-kind*; Due to its recycled nature, geometric patterns may vary.
Measures 12" H x 17.5" W with straps measuring 23" long.
---
All textiles are handmade in the Guatemalan village of Zunil and the full tote is handmade in a fair trade workshop in the highlands of Guatemala.  Sourced from Altiplano.